Our site is currently undergoing a re-design. However, all of our information is available HERE.
If you are interested in our volunteer program
For membership information
Like to Shop on Amazon? Smile!
The Lawrence County Historical Society is proud to be a part of the Amazon Smile Program. Did you know that you can choose to shop on Amazon through our Smile link. It doesn't cost you anything extra and when you do, we receive 0.5% of the purchase price for products that qualify for the Smile rating. All monies received are used to help support our volunteer organization.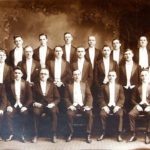 For details and to purchase tickets
Photo of the Apollo Welsh Singing Group circa 1913 from the LCHS Virginia Mathieson Collection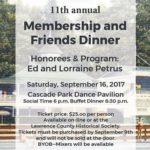 For details and to purchase tickets