Open Days/Time: Tuesday, Thursday & Saturday from 11 am to 4 pm. On site tours are temporarily unavailable. We continue to be open for research. On Site tours begin again March 30 when our Civil War Exhibit opens.
2019 Civil War Series with June 29 Trip to Gettysburg
Click here for details.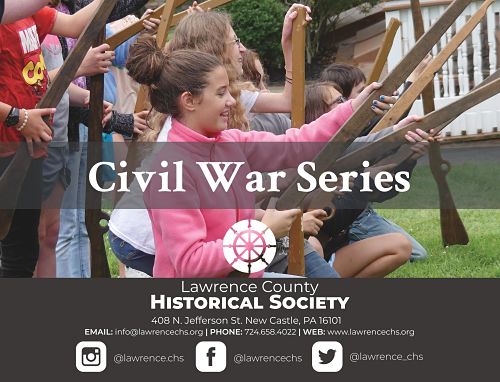 Here is What's on Our Calendar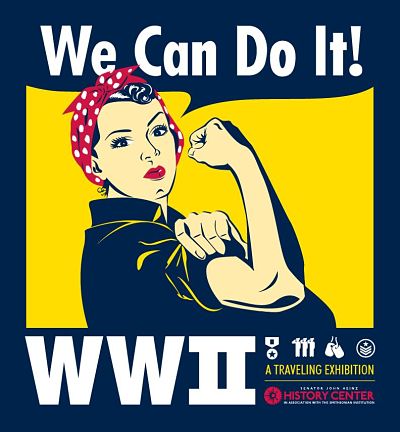 Come See our We Can Do It! WW (a traveling exhibit).
Opens March 30 – Ends May 21 (every Tue, Thur & Sat from 11 am-4 pm)
April 2, 4, 6, 9, 11, 13, 16, 18, 20, 23, 25, 27, 30
May 2, 4, 7, 9, 11, 14, 16, 18, 21
FREE for children. Entry fee for Adults.
This is a recurring event: See All Dates Here / Buy Tickets
Come visit the NEW "We Can Do It! WWII" traveling exhibit which explores Western Pennsylvania's incredible impact on the home, industrial, and battle fronts during World War II.
For more EVENTS and information, visit https://www.Lawrencechs.com/events
Help Support the Historical Society

The Lawrence County Historical Society is proud to be a part of the Amazon Smile Program. Did you know that you can choose to shop on Amazon through our Smile link? It doesn't cost you anything extra and when you do, we receive 0.5% of the purchase price for products that qualify for the Smile rating.
All monies received are used to help support our volunteer organization.