Our .org site is used to make brief announcements. For complete Lawrence County Historical Society information, click on the photo below to visit our complete Lawrencechs.com site. Thank you.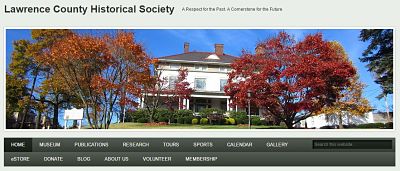 LIKE TO SHOP ON AMAZON?

The Lawrence County Historical Society is proud to be a part of the Amazon Smile Program. Did you know that you can choose to shop on Amazon through our Smile link? It doesn't cost you anything extra and when you do, we receive 0.5% of the purchase price for products that qualify for the Smile rating.
All monies received are used to help support our volunteer organization.