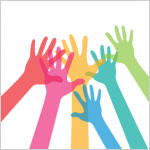 Interested in being a Volunteer? We are especially eager to have volunteers for our ARCHIVES Committee.
Current Volunteers
Bonnie Carlin – clothing expert
Elizabeth DiRisio – specialist in media restoration, Facebook administrator, amateur historian
Kathleen Mooney – web design, webmaster, blog editor
Sue Pepicelli – digitizing & cataloging obits from the New Wilmington Globe, preparing donation session sheets
Ed Petrus – anything & everything
Jean Speight – educational programming
Dan Wellman – Shenango pottery records organizer
Our Newest Volunteers – welcome
Elaine Chambers: legal documents specialist
Denise Guthery: historic architecture photographer and researcher
John Hudson: digitization specialist and photographer
Jamie Jones: industrial specialist
Leah Widmeyer: generalist
Sally Henzel: museum specialist
Mary Ann Henley: historic interior design specialist
The Work of our Volunteers
The Lawrence County Historical Society is a tax exempt, charitable 501(c)(3) organization. We are largely a volunteer (one part time paid administrator) nonprofit organization dedicated to the preservation and display of the heritage of all the citizens of Lawrence County, Pennsylvania. We appreciate your support and interest.
The services we provide are quite varied and wide reaching. Here's a sample of some of the valuable tasks our volunteers fulfill:
sort and archive "found" objects in our attic
sort and catalog donations
help visitors from out of town research their ancestors
set up displays in the museum
scan and digitize our voluminous photo collection
post historical information to our Facebook page
write quarterly newsletters to the members
sponsor free lectures and demonstrations to the community
free ice cream and cake on Fireworks Weekend (July)
write articles and books
administer and run the office
prepare the museum/mansion for weddings or special parties
design, manage and update our website
Lawrence County Historical Society • a volunteer nonprofit organization!